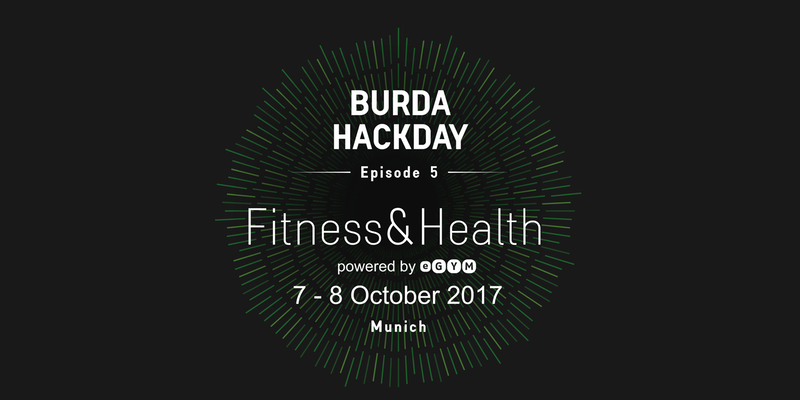 Burda Hackday Episode 5: Fitness&Health
HARDCORE SPORTS
How can professional and amateur athletes integrate technology (software & hardware) to reach their goals?
How can we use AI to get personalized recommendations?
How can we create a personalized workout based on your individual habits, condition, and goals?
Which devices will be our fitness companions in the future – earphones, rings, bracelets, or something else?
EVERYDAY FITNESS
How can we motivate an average person to live a healthy lifestyle without interfering with their normal lives and habits?
How can we apply technology to help groups of people and whole companies to get fitter and increase their productivity and overall happiness?
How can we help an average person to get their dream body and calm their mind?
PREVENTIVE HEALTHCARE
With the aging population and rising healthcare costs, prevention is one of the most important trends of the future. How can we make sure that kids and adults take care of their health – and which habits need to be developed?
How can we work with health insurances, doctors and other actors to make sure that the right data is reaching the right destinations?
Next Event
Date

Oct 13 2023

- Oct 14 2023

Time

10:00 - 18:00