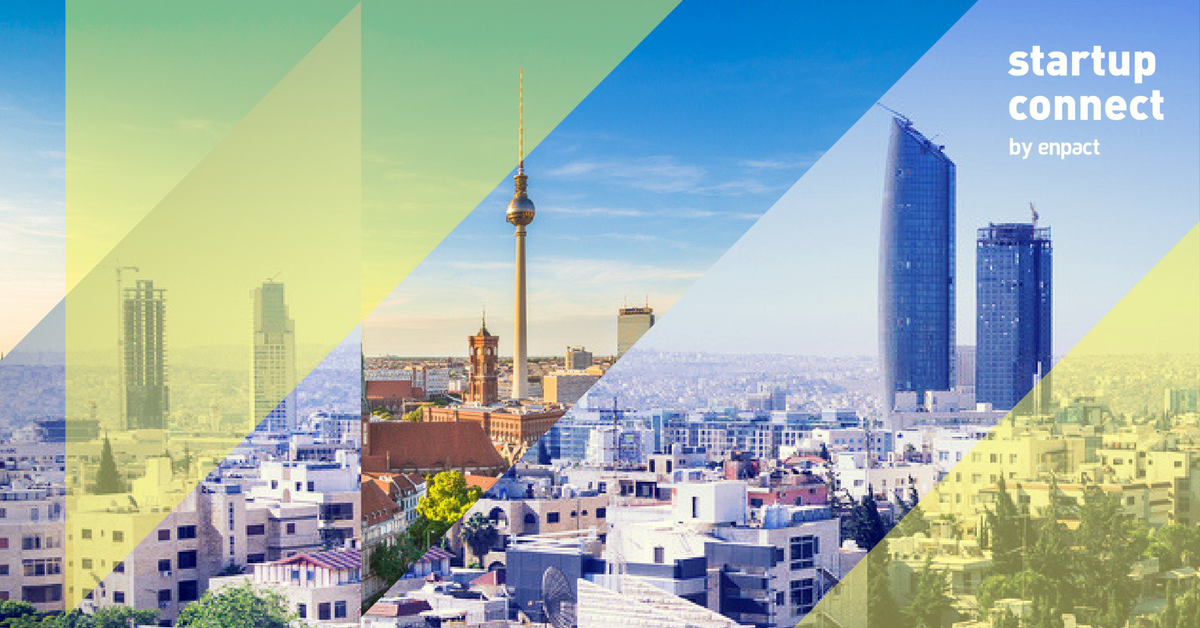 Berlin meets Amman
Berlin meets Amman
Delegation trip by startup connect | enpact
www.startup-connect.org/berlin-meets-amman/
Our next trip will bring us to one of the most evolved and robust startup ecosystems in the Middle East: Amman, Jordan. With its ambitious governmental initiatives and dedicated players within the startup scene, Amman was designed to be one of the early hubs in the region ever since offers an extraordinary pool of tech talent. Join our trip and learn more!
When: 11 – 14 December 2017
Where: Jordan, Amman
Who: a group of 8 – 10 entrepreneurs
*We provide travel scholarships for German entrepreneurs covering the flight expenses up to 300,- Euro.
Get to know the Amman startup ecosystem and find potential business partners!
For more information visit: www.startup-connect.org/berlin-meets-amman/
—
More information on the Amman startup ecosystem:
Jordan, the country the size of Portugal with 9.5 million people has appeared on the startup map when Yahoo acquired Maktoob, the world's first Arab-English email service provider in 2009.
Jordan is one of the most progressive Arab nations – economically and socially. Its business practices and cultural norms are incredibly flexible and open-minded providing the perfect groundwork for good ideas, diversity and a place where many expats feel at home. While in the global tech sector women represent only about 10 percent of the total workforce, in Jordan they represent about 30 percent.
Amman, in particular, is a startup hub with distinctive assets. It is an increasingly robust ecosystem including a number of accelerators and co-working spaces with international flair. The institution that's been the biggest player, especially in building Jordan's profile globally, has been Oasis500 – the first seed-capital fund of its kind in the MENA region.
Jordan has no natural resources, putting the ecosystem's focus resolutely on human resources and spending immensely on education (20% of its GDP). For the population size, Jordan has an extraordinary pool of global thinkers and tech talent working with localized but also scalable ideas (Sources: Economist 2013, 1776 2014, seedstars 2017)
Next Event
Date

Oct 13 2024

- Oct 14 2024

Time

10:00 - 18:00